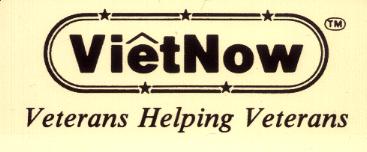 Macon County Chapter
VietNow is a national organization of veterans who have served in the U.S. military since the start of the Vietnam Era in 1957.Macon County Chapter authorized by the national organization to represent VietNow and its interests in Macon County, Illinois and the surrounding area. It was chartered in July 1989.
Aims and Purposes
To make the official motto of VietNow, Veterans Helping Veterans, its primary goal and purpose by lending support to all veterans who have served in the United States Armed Forces.

To commemorate the memory of our fallen comrades. And maintain awareness of the POW/MIA issue.

To increase community awareness of the difficulties and readjustments encountered by veterans and their families.

To help in solving the physical, social, and psychological difficulties of veterans and their families. These include, but are not limited to:
PTSD (Post Traumatic Stress Disorder)

Agent Orange related problems

Desert Storm Syndrome

Substance Abuse

Unemployment

Homelessness
To represent the interest of VietNow and veterans before the public and governmental bodies.

To participate in community activities in order to enhance the image of veterans and promote the aims and purposes listed above.

To promote closer family relationships by encouraging the whole family to participate in VietNow functions.

To preserve the integrity of VietNow and to better serve veterans, VietNow will take no stand on religious, political, social, moral or other issues which do not relate directly to veterans their families.

Have visited VietNow Macon County Chapter